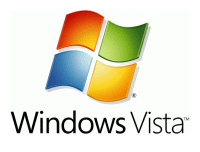 As part of the increased effort to make it harder to pirate its products,
Microsoft
has said its forthcoming
Windows Vista
will feature a new anti-piracy measure which locks people out of their PCs if the operating system hasn't been activated within 30 days of installation.
If Vista has not been activated with a legitimate product registration key in time, the system will run in a "reduced functionality mode", which will allow people to use a Web browser for up to an hour, after which time the system will log them out. If and when the system is eventually activated, it will return to full functionality.
The new technology is unlikely to affect consumers who purchase a PC with Vista pre-installed, but just those who buy the Operating System and install it themselves.
"Everything is going to be good to go right out of the box,"
promised
Cori Hartje
, director of Microsoft's Windows Genuine Software Initiative.
"This is more for those who install after the fact."
Microsoft will continually check if Vista was legitimately acquired, even after activation. For example, when downloading additional Microsoft programs such as Office, should a license key be deemed illegitimate, the user will be given another 30-day "grace period" to get a legit license key.
During the course of this "grace period", warnings messages will be displayed and Vista will block access to the certain tools, and if the system is not validated after the 30 days, the user will be locked out again.
Microsoft is also rethinking the way it licenses its software. It plans to scrap the current volume license keys, which are key codes Microsoft gives out to large organizations in plain text. One key can be used to activate and run an unlimited number of copies of the product, for example Windows XP or Office XP.
Hartje believes the volume license keys have been widely abused, noting that,
"Fifty percent of the piracy, we think, uses keys issued to volume licensing customers."
Source:
CNET News