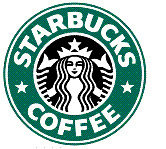 Coffee house chain
Starbucks
on Thursday announced that it has penned a deal with
Apple Computer
to make its
Hear Music
offerings available via the
iTunes Store
.
The firm acquired Hear Music in 1999, and the Starbucks Entertainment area within iTunes will feature a range of playlists including unique music hand-picked by the same Starbucks Hear Music content team which select the music played in Starbucks coffee shops around the globe.
Playlists and content will be updated frequently and will also include digital versions of many of Hear Music's popular CD series and co-releases. Customers will have the option to purchase either the entire playlist or individual tracks from the Starbucks Hear Music playlists.
"We're excited to work with iTunes to add a significant new digital experience to the innovative buying experience we've been offering in Starbucks locations for more than 10 years,"
said
Ken Lombard
, president of Starbucks Entertainment.
Many of our customers want to listen to our music on their iPods, and now that will be easier than ever."
Apple's vice president of iTunes
Eddy Cue
seemed to share Lombard's delight:
"Millions of people enjoy the great music featured at Starbucks locations worldwide, and ask us for it by name.. Starbucks Hear Music has been a hit with music fans and we're thrilled to add a Starbucks area to iTunes with all this great music online for the first time,"
he said.
Source:
Betanews