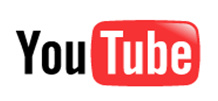 Video sharing community
YouTube.Com
has grown rapidly in recent times by providing users the ability to post and share videos with a worldwide audience. In fact, it's the third most viewed site on the Internet after
MySpace
and
Yahoo!
. However, with the wealth of copyrighted material available on the site, one analyst believes that imminent litigation from the entertainment industry may see YouTube
go the way of Napster
.
"I don't believe they can avoid a lawsuit and maintain their popularity,"
said
Josh Bernoff
of
Forrester Research
.
Out of the 100 million videos watched daily on the site, an estimated 90 percent are in breach copyright laws, according to analysts.
The boss of
Universal Music Group
, the world's biggest record company,
recently hit out at YouTube
, along with MySpace, claiming,
"The poster child for [user-generated media] sites are MySpace and YouTube.. We believe these new businesses are copyright infringers and owe us tens of millions of dollars."
However, the company has
inked a deal recently
to legally distribute the music videos of music industry heavyweight
Warner Music Group
- the sort of company which may have the most reason to go after them in court.
Forrester believes that YouTube needs to make more moves like these, or it's going to be a lot more difficult to maintain its user community. Bernoff also added that it would be in the best interests of YouTube to eliminate the mass of copyrighted material and only allow content that doesn't violate copyrights.
Source:
Newsfactor