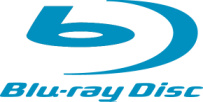 Sony Pictures Home Entertainment
on Friday announced its first batch of
BD-50
dual-layer
Blu-ray
disc releases, which includes box-office hits '
Click
,' '
Black Hawk Down
' and '
Talladega Nights: The Ballad of Ricky Bobby
.'
Blu-ray's first dual-layer BD-50 discs have an increased 50GB storage capacity, allowing them to to deliver increased bonus features and interactivity.
'Click' will hit stores on October 10, followed by 'Black Hawk Down' on November 14, with 'Tallageda Nights' following a month later on December 12.
All three titles will include extensive high-definition bonus features, and 'Black Hawk Down' will also be the first title from Sony to include the format's proprietary
Blu-Wizard
authoring environment, which supports enhanced interactivity.
"As consumers make the leap to Blu-ray's incredible high-definition picture and theatre quality audio, they want access to a diverse selection of content packed with added-value features and reference titles like Ridley Scott's powerful war epic Black Hawk Down, that will add to their growing Blu-ray Disc libraries,"
said
David Bishop
, president of Sony Pictures Home Entertainment.
"We're proud to be the first studio to deliver a 50GB Blu-ray Disc title to the marketplace with Click on October 10, along with two other highly entertaining titles this year that offer the expanded capacity and special features only a 50GB disc can provide."
Source:
High-Def Digest