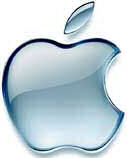 As the ever-popular
iPod
's fifth anniversary draws nearer,
Apple
CEO
Steve Jobs
has played down
Microsoft
's upcoming challenger - the
Zune
music player - stating that the music sharing abilities of the device were too complicated and slow.
In an online interview with
Newsweek
, Jobs was asked if he was concerned by rival Microsoft's forthcoming Zune digital music player:
"In a word, no,"
he said.
"I've seen the demonstrations on the Internet about how you can find another person using a Zune and give them a song they can play three times. It takes forever. By the time you've gone through all that, the girl's got up and left!

"You're much better off to take one of your earbuds out and put it in her ear. Then you're connected with about two feet of headphone cable."
Jobs also played down the iPod's "cool factor", stating,
"We believe that customers are smart, and want objects which are well thought through.

"We don't strive to appear cool. We just try to make the best products we can. And if they are cool, well, that's great."
On the topic of interoperability, he was asked by the interviewer,
"Do you think that it's fair to the customer that the songs they buy from Apple will only work on iTunes and the iPod?"
"Well, they knew that all along,"
he replied.
When quoted as previously stating,
"When our customers demand it, that's when we'll consider interoperability,"
he responded,
"Nobody's ever demanded it. People know up front that when they buy music from the iTunes music store it plays on iPods, and so we're not trying to hide anything there."

The full interview can be read here

Sources:
- Betanews
- Newsweek