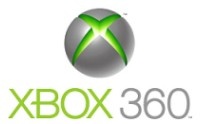 Software-making giant
Microsoft Corp.
on Thursday confirmed that it is planning on delivering a 100-gigabyte hard drive add-on for its
Xbox 360
console.
The current premium version of the console comes with a 20GB hard drive which clips directly onto the console, and the 100-gig model, is of a similar design.
The additional space would certainly give
Xbox Live
users more space to store XBL downloads, and also pave the way for possible music and video purchases in the future.
It appears that Microsoft is aiming to give its next-gen console more of an "entertainment hub", or "media center" image, rather than just a game player -- the 360's
Media Center PC Extender
functionality is a clear indication of this.
Although the new peripheral is anticipated to arrive in Korea next March, launch dates for North America and the European market - as well as pricing - are still yet to be revealed.
Sources:
- arstechnica
- Betanews
- engadget