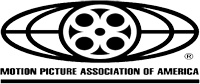 The
Motion Picture Association of America (MPAA)
has issued a press release announcing its latest battleplan in its war on movie piracy. The trade group will team up with
Los Angeles Area Boy Scouts of America
to educate some 52,000 young scouts about the value of copyrights in an attempt to change attitudes towards theft of intellectual property.
"One of the most important tools we have to fight piracy is education and I commend the Los Angeles area Boy Scouts for working with us to help raise awareness about piracy among their troops in Los Angeles,"
said MPAA CEO & Chairman
Dan Glickman
.
"The film industry is a major contributor to the Los Angeles economy and as such, it is important to protect the economic vitality film brings to L.A. and the state of California. Working with the Boy Scouts of Los Angeles, we have a real opportunity to educate a new generation about how movies are made, why they are valuable, and hopefully change attitudes about intellectual property theft."
MPAA has already formed a curriculum with the Los Angeles Area Boy Scouts that met the approval of troop leaders in the greater Los Angeles area earlier this year. The idea of the curriculum is to teach participants about copyright theft and various forms of piracy, how to spot counterfeit CDs/DVDs, the consequences of film and music piracy, and also why protecting copyrights is important to them and the local economy.
Troops will choose from a number of activities in order to earn a "Respect Copyrights" patch. Activities will include, amongst others, creating a public service announcement demonstrating the importance of copyright protection or visiting a movie studio to learn about the people, time and costs involved in creating a movie.
Victor Zuniga
, Los Angeles Area Council Public Relations Director for the Boy Scouts of America said,
"We are excited to work with the MPAA to provide this new educational opportunity to our more than 52,000 young people who participate in our programs.

"The Respect Copyrights patch is a fun way for young kids to learn more about the what goes into making movies while garnering a deep appreciation for creative works and the importance of copyright protection,"
he added.
Source:
Press Release, www.mpaa.org