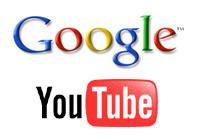 Google Inc.
-owned video-sharing site
YouTube.com
has removed nearly 30,000 video files from its site after after complaints of copyright infringement by Japanese media companies, an industry group said on Friday.
Many analysts and journalists accross the tech world predicted that Google had bought itself a whole heap of copyright trouble when it
recently acquired
YouTube for $1.65bn.
The
Japan Society for Rights of Authors, Composers and Publishers
found some 29,549 music video, movie and TV clips which had been posted onto the popular site without permission.
A spokesman for the Japanese group, which represents 23 media companies including TV networks and movie distributors, said it would ask YouTube to introduce a screening process to prevent illegal video files being posted onto the site.
Source:
Reuters