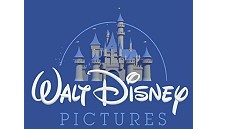 Disney
has displayed its faith in
Nintendo
's new
Wii
console by forming a development studio that will produce content exclusively for the console and Nintendo's handheld gadgets.
Fall Line
, the new studio based in Salt Lake City and headed by
Scott Novis
, is the fourth game development studio now under Disney. The plan is, of course, for Disney to cut back on out-sourcing game development and produce its own software.
Avalanche Software
,
Propaganda Games
, and
Climax Racing
are owned by Disney. Disney has a vast array of brands that can be brought to the games industry, whether they span back decades or are more recent box office hits created by studios like
Pixar
. However, with Pixar producing content that gets the attention that
"Cars"
or
"The Incredibles"
have gotten, Disney will have to wait to develop Pixar-branded videogames for some time.
Currently
THQ
holds the game rights to the next four Pixar movies.
"It seems like with our brand, the Nintendo platform is a really good place to put our development effort,"
said Fall Line head Scott Novis. Novis previously worked on the game adaptations of the movie Cars. In December,
Chicken Little
will become the first game from Disney to be available for the Wii console. It was developed by Avalanche Software.
Source:
IGN