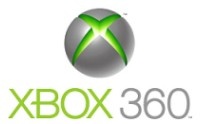 Microsoft Corp.
announced that it will begin using the
Xbox Live
service to offer video content to its users. On November 22nd the service will begin selling content like TV shows to users. Video content in both standard definition and high definition will be available, with HD content costing more. SD video content will be priced around the same as rival stores according to
Peter Moore
, Microsoft's corporate vice president for interactive entertainment.
Apple
's
iTunes
service sells TV show episodes for $1.99 for example. Microsoft has negotiated the rights to sell (or rent) content from
CBS
,
MTV Networks
,
Paramount
,
Warner Bros.
and
Turner Broadcasting
. This is another push from Microsoft to reach further into the living rooms of consumers and flex more muscle in the home entertainment markets. This does differ from Microsoft's
"other"
attempts and also other video download stores.
Microsoft believed that media centre PCs was a way to bring the company further into the home entertainment area, but it didn't catch on as much as expected. This is where the
Xbox 360
can shine; the service will be relatively easy (at least in comparison to setting up and maintaining media centre PCs) and in a blow to other video download services, it eliminates the need for a PC in the middle.
Additionally, this gives Microsoft an opportunity to reach out to tougher target audiences.
"The interesting thing is that we're delivering the 18-to-34-year-olds who aren't watching TV,"
Moore said. As for the service itself, while it might strike a milestone and be the first service to sell downloads of full-length HD movies, which surpass
DVD
quality, it still has some of the same nags that many consumers have come to hate.
Video content will not be playable on other devices for example, and you couldn't transfer the content to another device and create your own DVD out of it. Also, for now, while users will be able to keep TV shows, movies will only be available for 24 hour rent. Even putting that point aside for a second, a 2 hour High Definition video could be a 6GB download, quite a chunk of the 20GB HDD you can currently get for the Xbox 360.
The size might not matter much when you have a high speed Internet connection (at least in terms of waiting for the download) as the service will display the video as it downloads. In addition, the service will keep track of your purchases, so users can log in to watch their videos on a friend's console.
Source:
New York Times