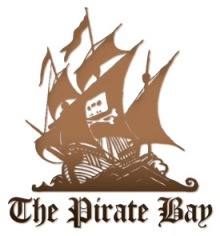 The popular Swedish
BitTorrent
tracker
,
The Pirate Bay
, has blocked subscribers to
ISP Perspektiv
from using the site in response to the ISP blocking its subscribers' access to
AllOfMP3.com
. The intentions you would guess, is to encourage subscribers to switch to a different ISP.
"After careful consideration we have, for the first time ever, decided to block an ISP because of their management,"
said a statement from Piratebay.
AllofMP3.com offers digital music downloads for a fraction of the price that other stores such as iTunes charge. The company has been called illegal by the US and European record industry but it claims it complies with Russian copyright law. The Pirate Bay believes that Perspektiv is fulfilling the interests of media companies over those of its subscribers.
"As one of the larges websites in Sweden we will not sit silently and watch some of our basic rights be restricted,"
said the Piratebay statement.
"If we want a working and good society even on the internet we must stand up for one another and show courage when it is needed."
"Perspektiv Bredband has every right in the world to block whichever site they want on their own net,"
it said.
"And their customers have every right in the world to change to a new ISP which does not take upon itself the task of ensuring collective conscience."
Source:
The Register