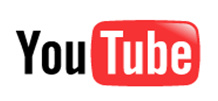 Due the appearance, removal and subsequent re-appearance of a celebrity sex video on
YouTube
, a Brazilian judge has ordered that the site be shut down. Brazilian model
Daniela Cicarelli
, and her boyfriend
Tato Malzoni
, are embarrassingly the stars of a sex video that YouTube users persist to re-upload every time the video sharing site removes the video at the couple's request.
Eventually they were driven to a lawsuit contesting that YouTube should be forced offline while the video remains hosted by the service. The judge agreed but since
Google
, which owns YouTube, operates out of the United States, it is extremely unlikely that the the site will be taken offline for any amount of time.
The only way the ruling would have its desired effect would be if a U.S. court decided to agree and mirror the Brazilian judge's ruling. Brazil, of course could block access to the site in the country but that won't change the fact that the video is still available. The liability of video sharing sites such as YouTube over content uploaded by users is still unclear.
Source:
Ars Technica