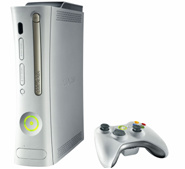 At a keynote speech at the
Consumer Electronics Show (CES)
in Las Vegas,
Microsoft
's
Bill Gates
and
Robbie Bach
are expected to confirm that the console has reached over 10 million units sold and speak about IPTV functionality. The Xbox 360 being able to serve as a set-top box for
Internet Protocol Television (IPTV)
would be neat. Microsoft's own video download store has gotten praise for its performance so far, especially with HD content.
Not many details are available about the announcement just yet but the functionality is set to appear sometime later this year. Also, apparently no customers would be
"left behind"
, meaning all Xbox 360 consoles out will be able to participate in the service at some level.
Source:
Gaming Bits