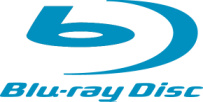 The recently released
Blu-ray
title,
The Descent
, is reportedly causing big playback issues with some early Blu-ray Disc players. Apparently, the cause is that some of the first Blu-ray Disc players don't support the
BD-Java
environment, which is used for interactivity features on Blu-ray titles. The movie is reported to give a black screen on some of the players.
The
Sony BDP-S1
player and
Pioneer's BDP-HD1
are affected the worst by the problem. Sony has promised a
firmware
update, early this year, to add
BD-J
support but the Pioneer users are out of luck for now.
Samsung's BD-P1000
,
Panasonic
's players and the
PlayStation 3
all are reported to play back the disc fine.
Some Samsung players need the latest available firmware installed to overcome glitches.
Source:
Engadget HD