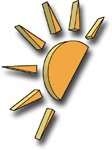 Scheduled maintenance on one ouf our database servers is causing the site to respond slowly or time out. The maintenance has been running since 02:00 EST, and should be completed within the next hour.
Update
A failed DIMM (memory module) was replaced on the server, but unfortunately some database files were corrupted, when the server crashed. For that reson the server cannot be taken in the service (we tried to get it running, which caused very strange behaviour on the site, when two databases were out of sync). We are currently taking a new snapshot from a secondary slave server, and it will be a couple of hours before things get back to normal.
Further down time on the secondary server is expected, as a hard disk drive needs to be replaced just in case.
Update 2
The secondary server is now online after hardware maintenance and database restore. You can read more about the event from
my blog
, where, in the future, I try to keep a log of things happening behind the scenes.
We are sorry about the inconvenience caused by the maintenance.
--AfterDawn.com staff