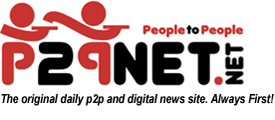 Thanks to a collaboration by big music labels and possibly stemming from lawsuits like the one filed for libel by
Sharman Networks
back in June,
P2Pnet.net
owner John Newton has announced that he will now entertain offers to buy his company for serious offers above $30,000.
On
John Newton's
website he cites companies like
Warner Brothers
,
Sony BMG
and
EMI
, to name a few, for increased pressure on his advertising contracts to not support a site that gave a voice to copyright infringement. A few of his advertisers that helped pay the bills to run the website pulled out due to the increased pressure from the music industry, which left Newton with no other avenue but to sell. Additionally, it appears
Google
doesn't want to be affiliated with P2PNet.net either as they have blocked the website from participating in
Google Adsense
.
Newton states that donations from loyal readers has totalled a modest $2,000. I'm sure you can imagine that amount wouldn't account for much of the operation costs, at least for anytime to come. Newton also stated that he never intended P2PNet.net to become a business, but he hopes that selling it could mean that a group could nurture the website into what he believes it can be. He's expressed preferences for someone who is P2P friendly to purchase the site, so it doesn't go away. If things don't go the way he wants them to with the sale, he says he will offer up the domain name alone for sale with no content.
Source:
P2PNet.net