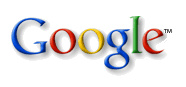 Google Inc.
is testing out its video advertising program with content provided by
Sony BMG
and
Warner Music Group
. The company has long had plans to offer video advertising to webmasters through the
Google AdSense
program. The advertisements would be billed on a cost per thousand impressions (CPM) model as opposed to a
"pay per click"
model you regularly see with text ads provided by Google.
"Over the past few months, we have run tests to figure out how we work with our partners and advertisers to combine high quality video content with ads and then distribute them (over) the Google AdSense network,"
the company said in statement. A limited number of select sites have been chosen for the latest tests.
Previously Google performed a public trial of its video advertising service with
Viacom
's
MTV Networks
, which provided music videos to run on a select number of Web sites running Google ads. A website owner will be able to select a
"channel"
of similar videos to display as ads on his/her website that will get optimal attention from visitors.
Source:
Reuters