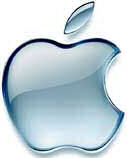 Apple Computer Inc.
has reported a 78% increase in profits for the 3 months to December 30th, helped extensively by strong sales of the
iPod
music player over Christmas. The company revealed its net profit for its fiscal first quarter rose to a record $1bn (£508m) from $565m a year earlier. Additionally, firm said its revenues rose to $7.1bn from $5.8bn compared with the year before.
Apple sold 21 million iPods (a 50% growth from the previous year) and 1.6 million computers (a 28% growth from the previous year). Shares in the firm rose 5% in after hours trading in New York following the release of the results. The results were way ahead of market expectations.
"This one was for the record books,"
Apple's chief financial officer
Peter Oppenheimer
said.
Source:
BBC News