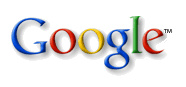 Google Inc.
is always looking for ways to expand on its successful advertising business. It's
Adsense
program is the advertising choice of all different types of websites, and with tests currently being run on video advertisements for websites powered by Adsense, it is clear that web giant wants to stay on top of the game. It appears that Google may be choosing in-game advertising as its newest venture.
The Wall Street Journal
has reported that Google is close to acquiring
Adscape Media Inc.
, a company that sells software that delivers ads through video games. While Google didn't comment on the report, it said the company is
"always considering new ways to extend Google's advertising program to benefit our users, advertisers and publishers,"
and that
"in-game advertising offers one such possible extension among many others."
Last year,
Microsoft
purchased
Massive
, an in-game advertising company, in a $200 million deal. Adscape chairman,
Bernard Stolar
, is not new to the videogame industry having worked with Sony, Sega and Atari in the past. His company is already working with major publishers to integrate ads into videogames.
The deal may be finalized as early as next week.
Source:
Ars Technica