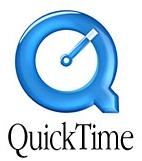 Apple Computer Inc.
has patched a flaw in
Quicktime
that could be exploited by an attacker to run arbitrary code on a machine. The bug was discovered by a group of researchers who were investigating the
Macintosh
operating system and some third party software titles for it as part of the
"Month of Apple Bugs"
program. A total of 31 discovered vulnerabilities will be announced as a result.
This specific bug in
QuickTime
could be exploited using a specially crafted web page to cause a buffer overflow vulnerability in order to execute the arbitrary code. So far this is only issue patched by Apple itself. The fix prevents the Quicktime software from launching a malicious
RTSP URL
by performing additional validation.
Source:
Betanews