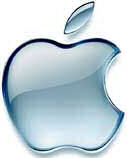 A UK company has filed a lawsuit against
Apple Computer Inc.
over the click-wheel technology used in the infamous
iPod
models.
Quantum Research Group
accuses Apple of infringing on its patents.
"Some are based on Cypress' PSoC chip and used in a way we believe infringes our patent,"
Quantum Research Group CEO
Hal Philipp
told
Electronics Weekly
. The lawsuit was actually filed in December 2005 but has only reached the media recently.
Of course, Apple has responded to the lawsuit claiming the company did not infringe on any patents and also filed a countersuit against Quantum for noninfringement. Philipp told Electronics Weekly that there has been some talk about a settlement but that he believes the case will go to trial sometimes in 2007.
Source:
Ars Technica