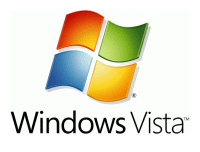 WindTangent
, a gaming company has been reporting that the parental controls on
Microsoft
's
Windows Vista
operating system are so strict they are disrupting gameplay. The company said that across
RealArcade
,
Yahoo Games
,
AOL Games
, and even on its own site, the security restrictions are effectively
"breaking games"
. The reason for this is that the source games have no
ESRB
rating.
As a result, the system apparently find that the game is inappropriate for children and blocks them on any computer that has Parent Control running.
"We worked with nearly every major casual game developer to get their games tested and compatible with Vista in our network in anticipation of these problems,"
founder
Alex St. John
, one of the creators of Microsoft's
DirectX
technology, said.
Microsoft however, is not impressed with the media's reporting of the issue and sent a statement to betanews..
"The recent claims made about Windows Vista online game compatibility issues have been grossly overstated and in actuality, a fraction of casual games are encountering temporary upgrade issues – a situation we have largely corrected and are committed to fixing within days," a spokesperson said.

"For context, of the more than 100 web-based games currently available on MSN Games, only five do not run on Windows Vista as of January 30 and nearly 100% will be fully compatible by week's end with an update to the Windows Vista installer."

"The online compatibility issue was primarily with the Windows Vista installer, which has been updated. The updated installer has fixed the majority of the issues surrounding casual games' compatibility with Windows Vista," the spokesperson added. "With regards to unrated games not appearing in Parental Controls, the first thing to note is that Parental Controls is turned off by default. To change this, parents would need to turn on Parental Controls."
Source:
Betanews