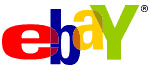 The increasingly popular
"Second Life"
virtual world has gotten an exemption from eBay's ban of auctions for virtual items that gamers acquire in online games like
World of Warcraft
. This is not a change in eBay policy however, items from games like WOW and
Everquest
are still banned. A spokesperson for eBay explained that the decision comes from a company reconsideration of what a
"game"
is.
The spokesperson said that eBay questioned whether or not second life is actually a game, and so, for now at least, will allow its listings to remain on eBay. Second life is an advanced social-networking virtual
"world"
developed by
Linden Lab
. It got attention from the mainstream media in late 2006 and earlier this year.
As an extra interesting point; Sweden is the first state to open a
"virtual embassy"
in Second Life.
Source:
Betanews