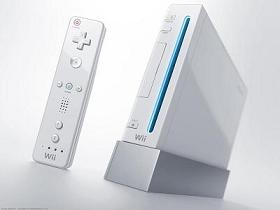 It seems that
Sony Corp.
and
Nintendo
are really bringing the console war to life with words being exchanged about each others consoles and sales performance.
Sony Computer Entertainment of America
spokesperson
Dave Karraker
said that 100,000 PS3 units are reaching North America each week and are selling out, but admitted that demand for the console has fallen since the holidays.
When he compared the PS3 to the Wii, he claimed the PS3 is so powerful in comparison, that it shouldn't even be in the same category.
"Wii could be considered an impulse buy more than anything else,"
he said. While the Wii shortage continues, there are still reports of PS3s being readily available for purchase in many areas of the U.S.
In response to this, Sony has claimed that there only appears to be excessive demand for the Wii because Nintendo is shipping less stock.
"That's absolutely inaccurate,"
Nintendo of America
's vice president of marketing,
Perrin Kaplan
said, going further to say the company is shipping at least the same amount of units as Sony.
The
New York Times
also quotes company officials as saying that 1 million Wii units are shipped worldwide per month, with over half of those going to North America.
Source:
GamesIndustry.biz