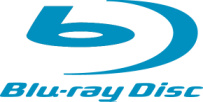 Vivid Entertainment
will not name the company it is partnered with to produce porn titles on
Blu-ray
. There are 8 companies worldwide that replicate Blu-ray discs, two controlled by
Sony
which has already stated it will not work with the adult entertainment industry. Five more of the companies have contracts to produce for
Disney
, and such are not able to work closely with any porn company.
This only leaves one more and Vivid co-chairman,
Steven Hirsch
, said the company will not name the partner and give rivals easy access to a company that was hard to find. Vivid is the only company in the adult industry that is actually going to use Blu-ray Disc, with everyone else opting to use the
HD DVD
format instead.
Vivid will release several titles on Blu-ray and monitor the sales, specifically against sales of porn in the HD DVD format. If sales are not strong enough, the company may abandon the format due to its high costs.
"Blu-ray is extremely expensive to work with,"
said Hirsch.
Authoring
in Blu-ray is four times more expensive than HD DVD and three times more expensive than replicating HD DVD.
Source:
Digital Online