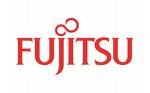 Fujitsu
announced the development of the
MB86H50
IC last month, a chip which the company claims is capable of compressing and decompressing high definition video content in the
H.264
video format in real-time. Other chips from competitors like
Broadcom
or
Sigma Design
are capable of decompression but are not capable of encoding H264 video. Fujitsu claims the chip is the
"first large-scale IC"
with the capability.
The chip, which is scheduled to be released in March 2007, is based on an H.264 processing algorithm developed by Fujitsu Laboratories. The IC is designed with Fujitsu's high-performance audio and video processing technology, and will be manufactured using the company's 90nm process technology.
The chip supports the H.264 High Profile, Level 4.0 which is used in video content for the next generation blue-laser optical disc formats.
"The MB86H50 represents a major breakthrough in video processing, applying the highly efficient H.264 standard in high-profile applications for the first time,"
said
Davy Yoshida
, director of Business Development, Fujitsu Microelectronics America.
He continued:
"Because H.264 encodes video so much more efficiently than MPEG-2 or MPEG-4 part 2, H.264 allows more television programming in a specific channel bandwidth. The new format also enables high-quality video to be delivered over bandwidth-limited networks. Our new device will bring these capabilities to a new generation of consumer electronics equipment."
Source:
Electronic Design
This item is slightly older but is one we'd prefer to not leave out.