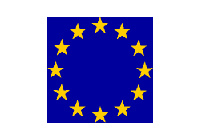 According to a House of Lord committee in the UK, EU proposals to make Internet video broadcasters subject to the same rules as traditional broadcasters are
"seriously misguided"
. The committee warned that the proposals would damage the new media industry by pushing broadcasters out of the EU. The committee discussed the planned updated to the 1989
TV without Frontier
directive.
The
Audiovisual Media Services Directive
would reflect changes in broadcasting in recent years and would further increase regulation of Internet video content and create a more
"level playing field"
between traditional TV-based and online broadcasters.
"We believe that this attempt was seriously misguided and any future efforts to do the same would be in grave error."
said Committee chairman Lord Freeman.
"Such an attempt risks damaging the new media industry, which is a vibrant and important sector of the UK's economy."
The committee said it is not the task of regulation to protect established broadcasters from new competition using a different model.
Source:
BBC News