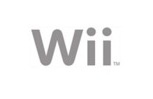 Nintendo
has denied claims made by
Virgin Megastores
representatives that the company failed to deliver the promised number of
Wii
units for launch back on December 8th. The claims started when Virgin representatives said they were keen to avoid a repeat of the
"Nintendo Wii problems"
during the upcoming PlayStation 3 launch in Europe.
"It's because there was an issue with the Wii. Some stores didn't get the allocation they were promised until the next day after launch,"
one representative said. Another said:
"The full amount of stock we were promised never turned up,"
but Nintendo was quick to respond by denying the claims to
GamesIndustry.biz
.
"All UK retailers were notified of their initial day one Wii allocations in October 2006, some six to eight weeks before launch. Nintendo delivered exactly what we said we would to retailers for day one and in many instances over delivered against the initial numbers retailers were expecting."
a spokesperson said.
The spokesperson also added:
"Nintendo made multiple and regular deliveries to retailers across the UK in the days following launch to try and meet the huge demand for Wii as much as possible."
Source:
GamesIndustry.biz