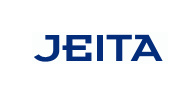 Japan Electronics and Information Technology Industries Association (JEITA)
has predicted a sharp rise in demand for liquid-crystal display (LCD) televisions in the coming years. The group expects LCD to outpace demand for Plasma displays, with an average 23.4% annual growth for the next five years. In 2006, 37.1 million LCD units were shipped.
JEITA expects that by 2011, it will have grown to 106.2 million units. It would then account for 53% of all color TV demand in that year. As for Plasma, JEITA expects an average 18.6% rise in demand annually over the next five years. This would bring plasma to 22.8 million units by 2011.
Sony Corp.
and
Sharp Corp.
have boosted their presence in the market for 40-inch+ TVs with LCD displays, a market that was once dominated by Plasma.
Source:
Reuters