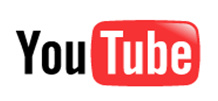 Google Inc.
's
YouTube
service has once again clashed with media companies over anti-piracy tools that the company will soon offer. The problem this time is that YouTube will only give access to anti-piracy tools to companies who have distribution deals with the service. YouTube's tool would help companies identify pirated content posted to the site.
YouTube's rival,
MySpace
, will offer its own version of copyright protecting software for free.
"YouTube's proposition that they will only protect copyrighted content if there's a business deal in place is unacceptable,"
a spokesman for
Viacom Inc.
, owner of
MTV Networks
and
Comedy Central
, said.
Viacom recently demanded that YouTube remove about 100,000 video clips from the site after they failed to reach a distribution deal.
Source:
Reuters