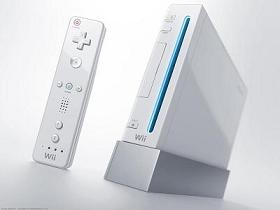 According to data released by market research firm
NPD
,
Nintendo
's
Wii
was the biggest selling gaming console for January 2007 in the United States. U.S. gamers bought up 436,000 Wii consoles during the month, which was released last November and sells for $250. The second best selling console was
Sony
's
PlayStation 2 (PS2)
, moving 299,000 units.
Microsoft
had a close third place with 294,000 units moved, up 18% from the 250,000
Xbox 360
units sold last January. The
PlayStation 3 (PS3)
console stayed behind the Xbox 360, selling 244,000 units during the month. The video game hardware and software sales totaled $1.3 billion in January. Game sales hit an impressive $549 million.
"Lost Planet: Extreme Condition,"
took the No. 1 spot for game sales and was one of three Xbox 360 games in the top 10; the other two were
"Gears of War"
(No. 3) and
"Tom Clancy's Rainbow Six: Vegas"
(No.9). The PS3 title,
"Resistance: Fall Of Man"
was the only PS3 game in the top 10 at No. 8. Two PS2 titles and two Wii titles also made the top 10.
Source:
Reuters