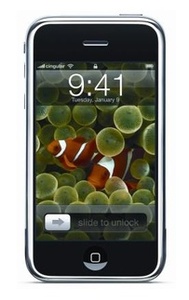 Apple Computer Inc.
and
Cisco Systems Inc.
announced on Wednesday that both companies have settled a dispute over the
iPhone
trademark. Both companies reached an agreement that will allow each to use the iPhone trademark, but financial terms were not disclosed. Additionally, both companies will explore ways to work together in security and consumer and institutional communications.
Cisco obtained the iPhone trademark when it purchased
Infogear
in 2000. Since then,
Linksys
, a division of Cisco, has used the iPhone name for wireless products it has been selling since last year, with new products added to the line in December. Previously, Infogear had also sold several devices that were called iPhones.
When Apple unveiled the new iPhone in January, Cisco immediately sued the company but later granted Apple time to negotiate for the use of the iPhone trademark.
Source:
Reuters