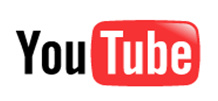 A handful of Police departments in the United States have turned to
YouTube
as another resource in catching suspects that have been caught on video. Patrolman
Brian Johnson
of the Franklin, Mass., Police Department posted a clip from a security camera showing two men using allegedly stolen credit cards at a Home Depot on YouTube. He then emailed about 300 people and organizations with the link saying he was looking the men.
"You don't have to be a technology wizard to figure out how to watch a video on YouTube,"
Johnson said of the decision to post the video on the world's largest video sharing site. In this case, the suspects were ultimately arrested. A handful of police departments have turned YouTube into a law enforcement tool, posting video clips of suspects and asking users of the site to help identify them.
Of course, as the online video revolution grows and millions upon millions more videos are posted to sites like YouTube, this kind of content may easily fade. There is also worry about the risk of fruitless tips, misidentifications or privacy problems. Another, more publicized case, came from Hamilton, Ontario, in Canada. Police posted a 72 second video clip showing a suspect who had fatally stabbed a man outside a hip hop concert.
The video went on to get about 35,000 views and police had enough information in two weeks to warrant an arrest. To promote the video, Detective Sgt.
Jorge Lasso
posted the link to the video on several hip hop websites.
"We hoped there would be enough buzz created that people on their own would go to YouTube,"
Lasso said.
Of course, YouTube has also gotten police officers in trouble in the past. Groups that monitor police behavior often post clips of police using excessive force while on duty. Last year, a clip of a police officer repeatedly punching a man in the face was posted on YouTube, and led to an FBI investigation.
Source:
Fox News