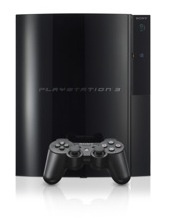 Sony
Computer Entertainment worldwide studios president Phil Harrsion has revealed in a recent interview that although the
PlayStation3
does not have a dedicated video scaling chip, the console would be getting a form of upscaling in the near future.
"You know, we're not sure when it's coming, but we're going to have DVD upscaling on Playstation 3,"
exclaimed Harrsion in his interview with
Newsweek
.
For those not familiar with DVD upscaling, it is the practice of
"converting 480i/p material into a 720p or 1080i/p image for display on high-definition televisions that support higher resolutions."
The result of this upscaling is a marginally improved image that is noticeable on fixed pixel TV's and monitors such as plasmas and LCD.
Upconverting DVD players are standalone DVD players that can upscale the picture to higher resolutions. Many powerful PC software programs intended for DVD viewing, such as
Cyberlink PowerDVD
and
WinDVD
feature upscaling to fit the native resolution of the viewer's monitor.
The rival
Xbox 360
can also upscale DVD movies, but you need to purchase a VGA cable that must connect the console to the TV for that feature to work.
You can expect to hear much more official PlayStation 3 news from Phil Harrison at his GDC keynote this Wednesday.
Source:
Dailytech