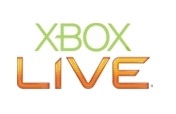 Microsoft
's
Xbox Live
gaming service has reached its milestone of 6 million members, months ahead of expectations. At
E3
last year, Microsoft had set a target to double its Xbox Live member count (three million) to six million by June 2007. After hitting 6 million members, Microsoft has released some Xbox Live statistics.
Since the service launched in 2002, gamers have added up more than 2.3 billion hours playing games on Xbox Live, and now, each day, members exchange over 2,000,000 voice and text messages.
Halo 2
is still the most popular game on the service to date, with
Gears of War
coming in second and Xbox Live Arcade title
Hexic HD
in third place.
However, even though Xbox Live has reached 6 million members, Microsoft did not announce how many of these are Gold members (subscription) and how many are Silver members (Free Service) - or at least how many were even temporarily paying for the premium service.
Source:
GamesIndustry.biz