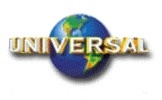 Bolt.com
and
Vivendi
SA unit
Universal Music Group
have said they've reached an out of court, multimillion dollar settlement, resolving a lawsuit brought against Bolt in October 2006. UMG claimed that Bolt.com allowed its users to share music videos and other copyrighted material without permission and without compensating copyright holders. The financial terms of the settlement were not disclosed.
Bolt has also agreed to implement filter technology to block UMG videos and other content from being posted on the site, within 60 days. New York-based Bolt will be acquired by
GoFish Corp.
, which has been a licensed partner of UMG for the last two years. UMG also filed a lawsuit against
Sony Corp
's
Grouper.com
back in October.
At the time, Bolt claimed that it had always complied with copyright holders requests to take down videos. User-generated video sites like Grouper and
YouTube
are currently in the spotlight for copyright infringement, as users have posted literally millions of unauthorized clips.
Source:
International Herald Tribune