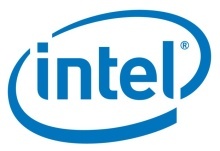 According to recently released court documents, Intel Chairman Craig Barrett and CEO Paul Otellini, as well as other Intel employees are thought to have deleted emails related to rival chip manufacturer AMD's anti-trust suit. Intel's document retention policy regarding documents relevant to the lawsuit involved individual employees archiving them on a hard drive. Intel has already admitted that some employees didn't follow this procedure. According to Intel, CEO Otellini was under the impression that IT was automatically backing up his email.
Intel is currently working on an automatic backup system to help avoid problems like this. They're also looking through email files hoping to find duplicates of the messages and planning to review a backup made last year. Intel also failed to send notices about document retention to employees identified in 2006.
Intel set up a special email server after the suit was filed in 2005, but not all of the employees whose email was supposed to be kept were moved to the new server, and some of the weekly backup tapes from that server have apparently been re-used since then.
Sources:
The Register
News.com