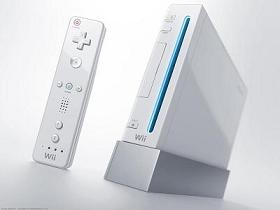 As we reported, at the recent
Game Developers Conference
,
Chris Hecker
, the founder of
"Definition 6"
,
unleashed an attack on the Wii and Nintendo
, claiming they fail to recognize games as an
"art form"
. His comments, which referred to the Wii as a
"POS underpowered computer"
, and said the Wii development required
"two GameCubes and some duct tape"
, caused a firestorm of controversy throughout the industry and on the Internet.
However, only a day after his comments were blasted across the net, Hecker offered a lengthy apology.
"I was trying to be thought provoking and entertaining and fun, and a lot of the stuff went too far over the top on the entertaining and fun side, so that it was no longer thought provoking, just inflammatory. And in the process, I hurt a bunch of people I care about. And so, I want to apologize now,"
he said.
He insisted that his comments was just him
"speaking for himself"
and in no way reflected the the views of
EA
or
Maxis
and he also apologized to his coworkers, whom he upset with his remarks.
"I do not think that the Wii is a piece of s***,"
Hecker said. He went on to applaud Nintendo for the Wii's unique controller, its user interface, and the system's affordable price.
Source:
GameSpot