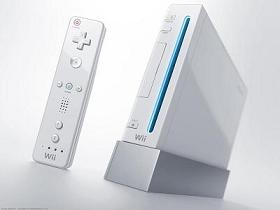 According to figures published on Tuesday by
Nielsen/NetRatings
, more than one in every three adults who go online, or about 37%, own a video game console, and 17% own a portable gaming device. Interestingly, 71% of adult console users are married, and 66% have at least one child in their household.
"As game consoles have become increasingly sophisticated, families have incorporated them into their centralized home media centers, which include the television, digital recording device, digital music player and the PC,"
said
Carolyn Creekmore
, senior director of media analytics, Nielsen//NetRatings.
Microsoft
and
Sony
have gone out of their way to make their consoles more suited for a home entertainment setup by adding excellent multimedia features. Sony is particularly banking on the
PS3
being viewed as an entertainment hub, packing in a
Blu-ray
player into every console it sells. These extra features have given adults more reasons to invest in the consoles.
On the other hand,
Nintendo
has decided to focus almost solely on gaming with the
Wii
console, which boasts some very innovative features such as its controllers. While it lacks ability to play full HD content for example, it has attracted torrents of attention from hardcore gamers, casual gamers and has even attracted a whole new audience, helping it to top the U.S. console sales chart in January this year.
Also, without the extra
"power"
in the console, the company has been able to put a price to the Wii that is half the cost of the high-end
Xbox 360
. Some adults are also believed to be buying the Wii console for their children because they grew up with Nintendo products.
Source:
Reuters