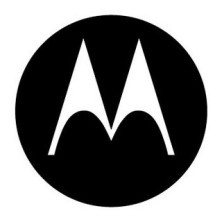 Motorola Inc.
has announced that it has made an equity investment in
Amimon Inc.
, an emerging leader in semiconductor technology for wireless transmission of high-definition (HD) video. Terms of the investment were not disclosed.
"We believe that Amimon's WHDI Technology is setting a new standard in wireless HDTV connectivity which nicely aligns with Motorola's connected home strategy,"
said
Reese Schroeder
, managing director, Motorola Ventures, the company's strategic venture capital arm.
"Our investment reflects our belief that Amimon's solution is well positioned to offer a high quality wireless uncompressed HDTV link between video sources such as a digital set-top and a high-definition TV,"
he added. Amimon's
wireless high-definition interface (WHDI)
technology enables wireless transmission of uncompressed high-definition video streams in the 5GHz unlicensed band. WHDI enables applications such as wireless flat-panel TVs, wireless projectors, wireless
HDMI
and wireless VGA repeaters (dongles).
"Motorola and Amimon share a common vision of facilitating connectivity between consumer electronics devices,"
said
Dr. Yoav Nissan-Cohen
, chairman and CEO, Amimon.
"The investment from Motorola will fund our plan to set WHDI as a new industry standard for connecting high-definition video sources to displays wirelessly.
Source:
Press Release