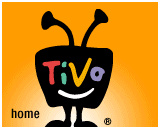 Those who are interested in purchasing a
TiVo Series 3 HD digital video recorder (DVR)
but are put off by the $800 price tag will be happy to know that the company is working on reducing the price to boost falling sales. TiVo CEO
Tom Rogers
said in a conference call that it is important for the company to drop the price of the device if its to move further into the
HDTV
sector.
"We will be highly focused this year on moving forward with a lower-priced, mass appeal High-Def unit, which will allow us to much better participate in the HD television trend,"
said Rogers to analysts in a recent earnings report.
"The other clear learning at retail is that High-Definition television sets are the most important new consumer electronics item."
He continued:
"Given the price of our HD unit, we were not able to meaningfully participate in that trend. This also clearly contributed to lower sales volume compared to a year ago, when this trend was nowhere near as significant."
Source:
DailyTech