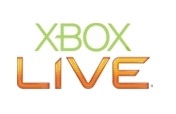 Microsoft Corp.
is currently investigating claims of fraud on the
Xbox Live
network, but has re-assured the six million users of Xbox Live that there has been no security breach.
"Recently, there have been reports of fraudulent activity and account theft taking place on the Xbox Live network,"
Microsoft said in a statement. On March 11th, a user posted a complaint to the Xbox forums about a stolen account and credit card details.
"We want to reassure all of our 6 million Xbox Live members that we have looked into the situation and found no evidence of any compromise of the security of Bungie.net or our Live network,"
the company said. The Redmond-based software giant said that there was a few isolated incidents where malicious users attempted to get personal information from unsuspecting users, and in turn use the information to access the victim's Xbox Live account.
Security on the Xbox Live network is a huge concern for Microsoft, who's products are targeted the most by hackers.
Source:
Reuters