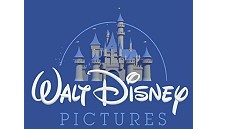 Buena Vista Television
, a unit of media and entertainment company
Walt Disney
has been dealt a lawsuit by
Starz Entertainment
cable network for allegedly selling films via its movie download service which were exclusively licensed to Starz.
According to the suit, filed in U.S. District Court in Los Angeles on Thursday, a licensing agreement was made between the two firms back in 2005 which prohibited Disney from selling some of its films for transmission online before or during a certain period of exclusivity for Starz.
Since 1993, the
Liberty Media
owned firm has forked out in excess of $1 billion for the exclusive rights to Disney films, says the lawsuit, and Starz also has the right to offer the movies on its
Vongo
subscription download service.
"Our issue is that the contract has a clear prohibition from them doing this and we gave them notice, had a number of exchanges and had meetings and they denied our request for relief,"
said Starz Entertainment Chairman and Chief Exec
Robert Clasen
, speaking with
Reuters
.
"We are absolutely adamant in protecting our contractual rights and licenses."
Disney has enjoyed huge sucess on the Internet video paid downloads front. Last year it became the first major Hollywood studio to offer its TV shows and movies via
Apple
's
iTunes Store
and now Disney's Chief Financial Officer is predicting the company's profits to reach $25 million in the first year from the service. And only last month, Disney -- along with the other major studios -- made deals to sell movies online via
WalMart
's newly-launched online download service.
Meanwhile, Clasen has warned that, as damages, the lawsuit may seek all revenue gained by Disney, Apple and WalMart for the disputed film sales.
Source:
CNET