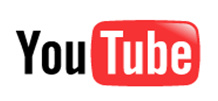 As we reported several weeks ago,
YouTube
set up a channel for U.S. 2008 Presidential hopefuls to communicate with users and campaign. Recently, there has been a lot of media attention around videos that address
Hilary Clinton
and
Barak Obama
. The videos were parodies of a 1984
Apple
commercial that attacked its larger rival
IBM
as totalitarian.
The anti-Clinton video was particular popular. Dubbed
Vote Different
, the clip received 1.4 million views on YouTube since March 5th. In the anti-Clinton video, we see virtual clones with shaved heads, walking with military precision while Hilary praises the start of her presidential bid, which she has dubbed as a
"Conversation with America"
.
"On January 14th, the Democratic Primary will begin. And you'll see why 2008 won't be like 1984."
the video states, ending with the URL of Obama's website. The anti-Obama clip is a parody of the same commercial, and uses a speech in which Obama unveils his support for the
Chicago Bears
professional football team in the
Super Bowl
.
"The Bears Lost So Will Obama. Clinton for President,"
the video reads.
"This is the opening round,"
said
MsCarol Darr
, director of the Institute for Politics, Democracy and the Internet at
George Washington University
.
"The Internet is going to be the main event. Anything that gets the attention of millions of eyeballs - and particularly millions of eyeballs of people who at this early stage are watching - matters."
Source:
New Paper