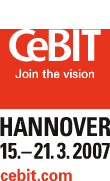 CeBIT 2007 ended so it is time to sum up the expo. The first thing is PC hardware which didn't bring any new products. AMD/ATI and Intel focused more on their own gaming events and neither one released any new products.
NVIDIA didn't even show up officially even though there were some rumours before the expo that NVIDIA would launch the new GeForce 8000 series (8600 and lower) display adapters for consumers in CeBIT. Luckily a few manufacturers saved their face by introducing display adapters that don't follow the regular patterns. Specially multi monitor and small form factor display adapters were positive surprises.
There were thousand and one display adapters, motherboards, memories, cases, powers, mice, keyboards, USB memories, webcams etc. that didn't really give any vibes or didn't show any innovation or creativity.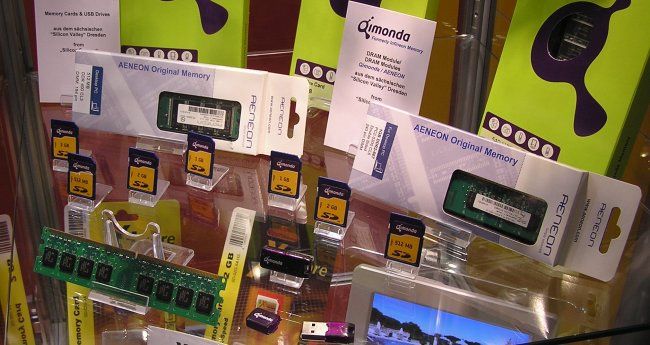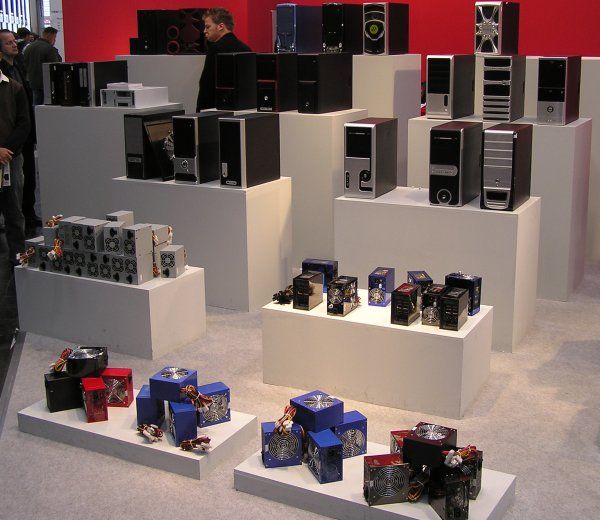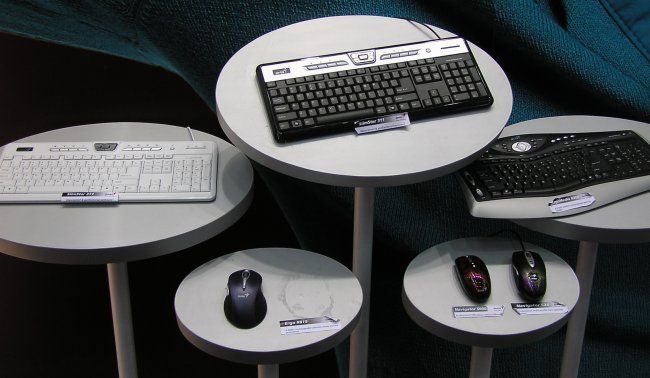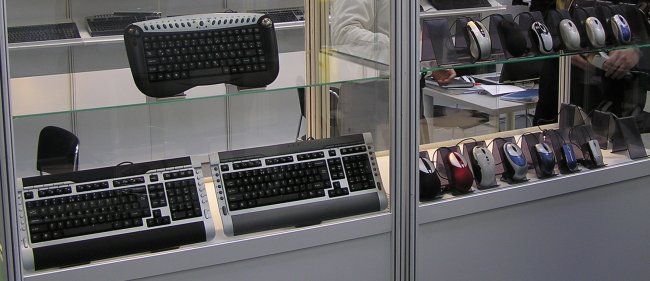 Naturally every reprentative told how good their product is and some even showed some prizes they have gotten during the years.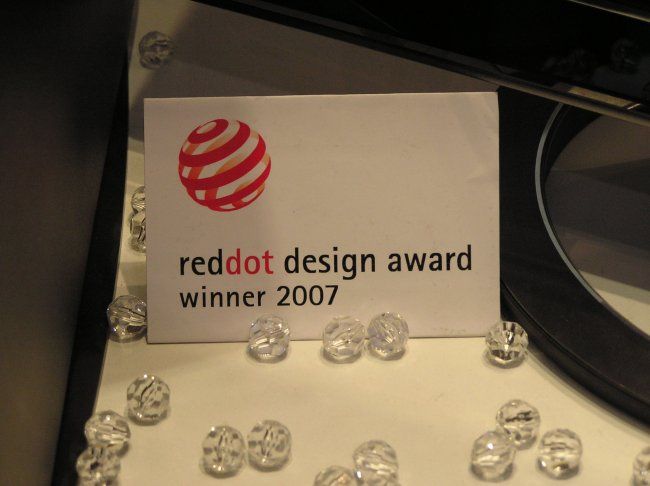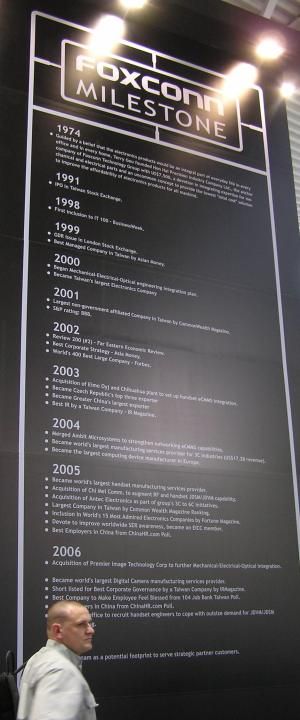 There also seemed to be too many MP3/mediaplayers and digital frames available from every possible manufacturer.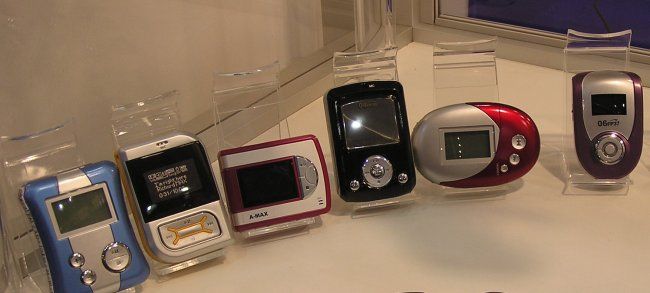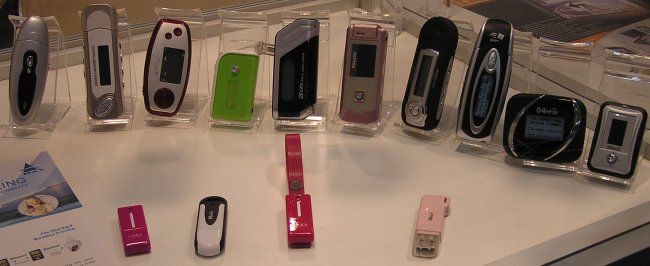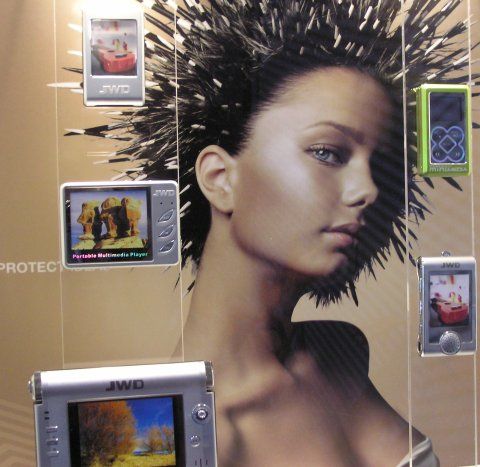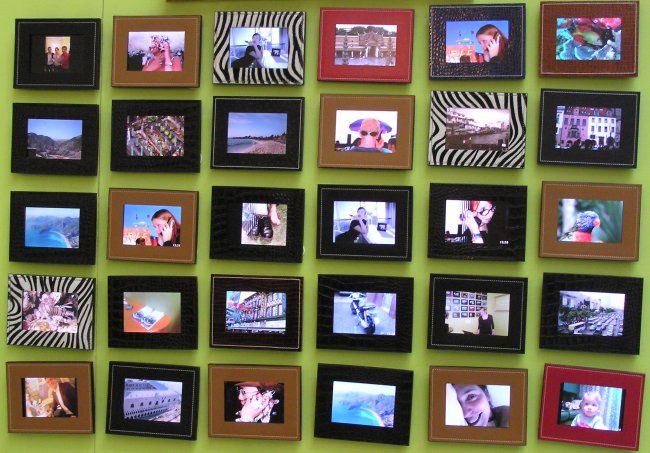 Excluding hardware that was meant for regular consumers, there were lots and lots of hardware for companies. Servers, embedded systems, CD/DVD printing and copying, network hardware etc.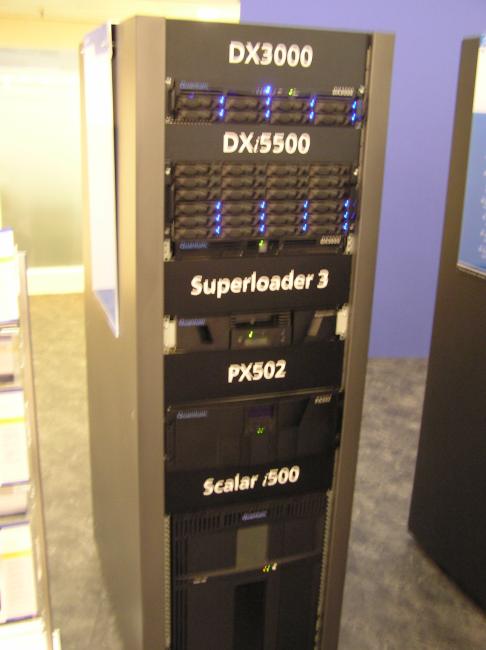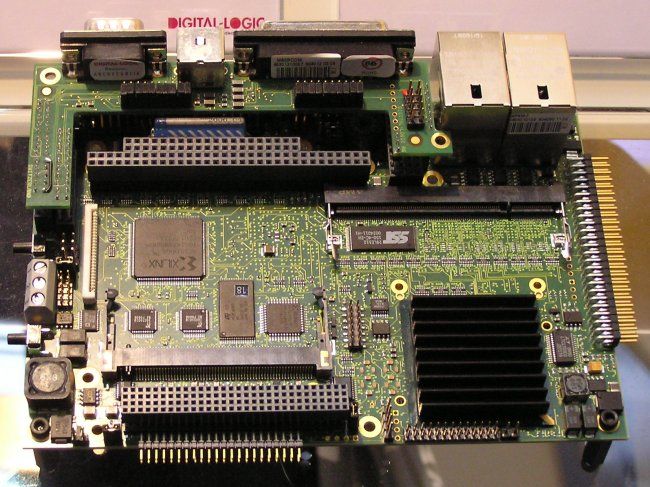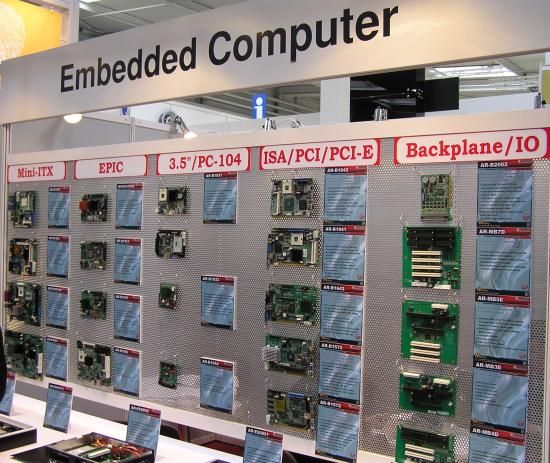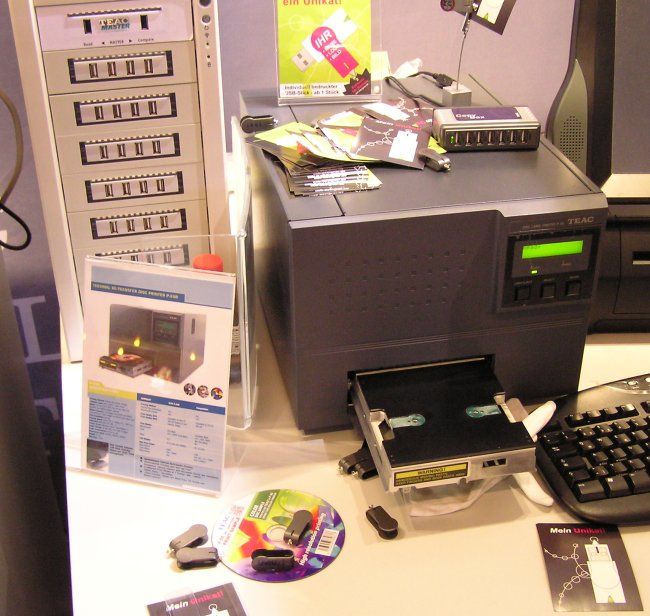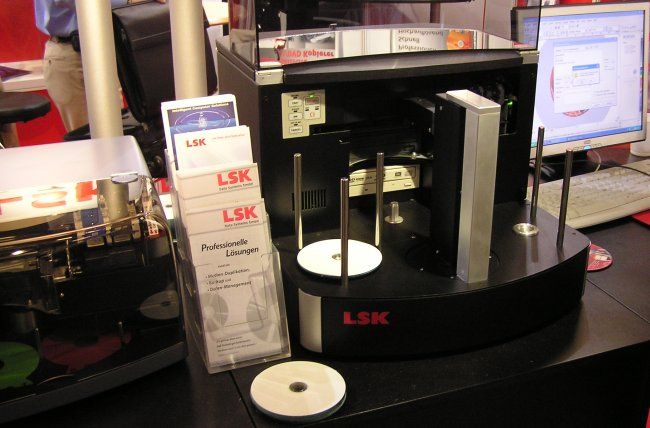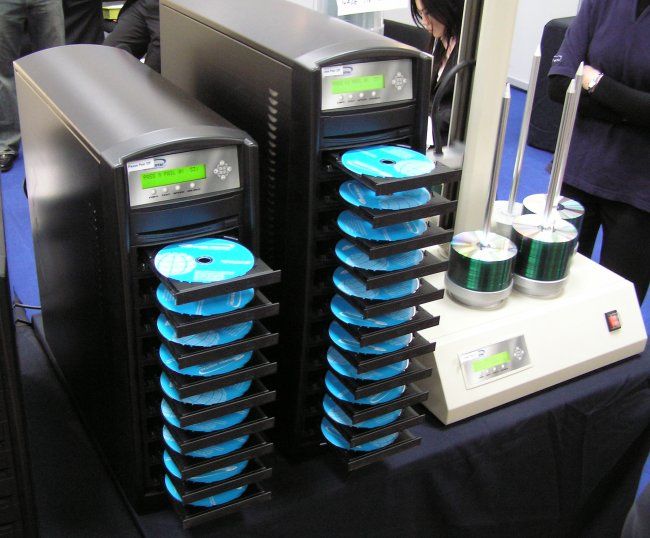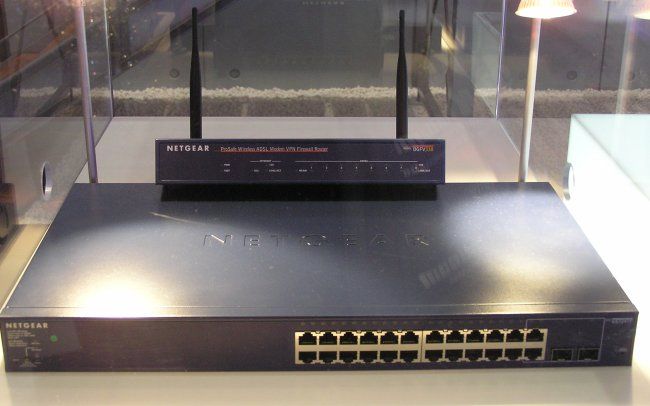 If PC hardware was mostly without any creativity, video and TV area scored higher points on that category but still they missed the same something that creates excellent products. There were lots and lots of big TVs and monitors but nothing compares to Tecnovisions 203" monster. Size and HDTV were again "the things" and only a few manufacturers tried to make TVs that consume less energy. They didn't succeed very well so big TVs will consume energy and weigh a lot.
Sharp's monitor with very high resolution and very good picture quality was impressive but getting something like that to the consumer markets is going to take a good few years. Samsungs LED backlighted LCDs had also very good picture quality but the same problem also applies to them. They have promised the LED backlighted LCDs for a long time, but still there aren't any models suitable for regular consumers. Other display technologies have also caught up the quality difference in every day use so it doesn't seem that LED backlighted LCDs are gonna take over the world.
One of the issues was the lack of Full HD. Sure there were many Full HD displays in CeBIT but most were out of regular consumers budget. Many manufacturers make only HD Ready models which isn't big surprise because 1080p (1920x1080) native resolution panels cost more than lower resolution (1366x768) models. But still it would have been nice to see cheap Full HD capable monitors and TVs. Many manufacturers also had only models that are already in the market to show for the CeBIT visitors.
One positive thing was HDMI and how common it had got already. A single cable for video and audio is (almost) always great for consumers. There were a few wireless HD transmitters but without unified standard they will probably die away soon. Again many manufacturers showed HDMI splitters and switches which in the end are like cloned from each other.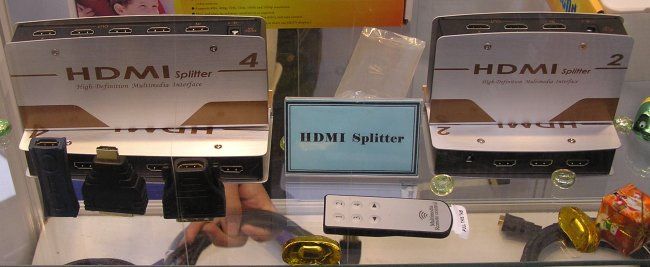 There were many 3D displays but they all have the same issues to overcome. 9/10 displays require you to use separate (polarated) classes to see the 3D image at all and they always require you to sit/stand at certain spot to get working illusion of third dimension (illusion ain't that good). 3D displays might have future in gaming but again it takes years to get the displays for a right price range for consumer to buy one of them just for gaming.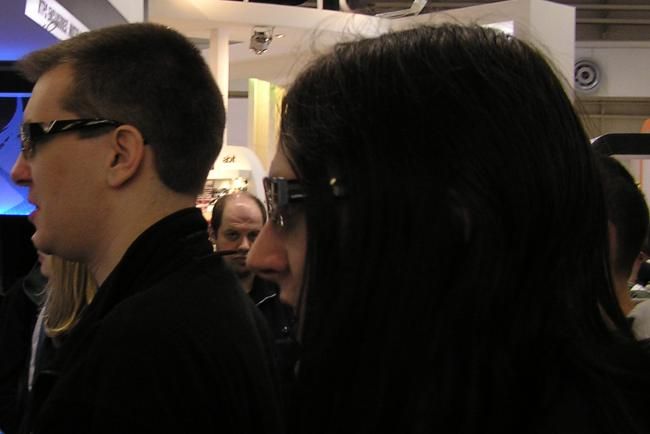 There weren't many video projectors on show because they require a lot of space that can be darkened completely for demoing the quality. That is why you could only compare a few of them and most of the projectors were on the top of the stand with little information. There were some mini projectors but the image quality of those babies weren't very good for movies or for gaming. Projectors with higher resolution are a bit pricey for a regular consumer and with 1 000 euros you can get one with 720p resolution. 1080p projectors still costs thousands of euros so there is room for producing cheaper and better projectors.
One thing that puzzled me the most was the small number of Blu-ray and HD DVD players and accessories. HD DVD was mostly showed on Toshibas expo area but there weren't any other places to check it out. There were more Blu-Ray manufacturers but no central point to show off the power of Blu-ray. Also many manufacturers didn't really harness the power of Blu-ray, the players just were there and that's it. It is hard to believe that neither format is ready for conquering the world. Maybe the technology hasn't advanced enough for mass markets.
There was also at least one EVD player but it was hidden under the cover and you could only see the EVD logo from the screen.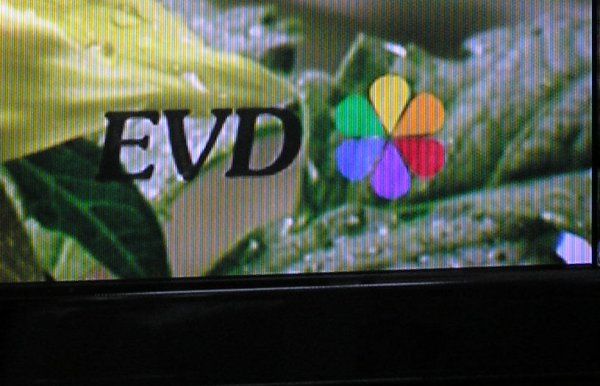 There were also car navigators and music players from at least 12 different manufacturers.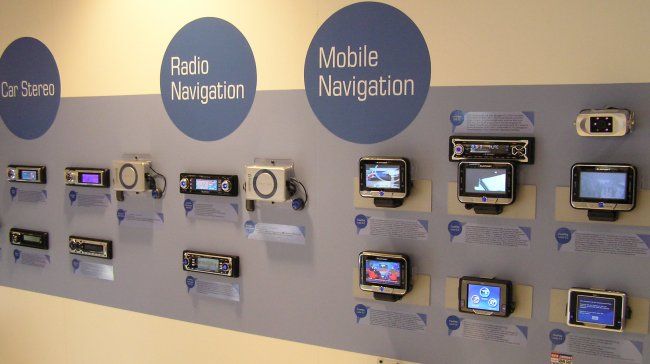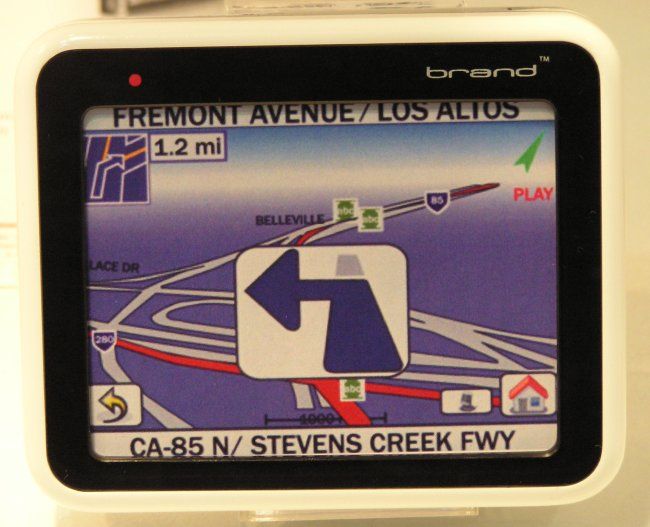 Comparing products in the same category is hard because companies had split in different exhibition halls. Most companies had only one place in the expo were they showed their products and ideas. The problem is that even though most products are in the right expo hall this still wasn't the case with all the products, for example display adapters could be found from three different halls even if they should have all been in one. Luckily a few companies had booked space from right hall for every product category they had.
There was a lot of difference between how the products were in display. The differences were for example in lightning, product information and in placement of the product. Unfortunately many companies didn't really show their skills in this area or they followed the pattern of previous years. In the worst cases there weren't even any information about the products that were shown and if you asked about the product they just gave a brochure which had information only in German/Chinese and the product in brochure was older than the current model. For some manufacturers telling prices or release dates seemed impossible. Comments like "not coming for market", "will be replaced by newer model" or "check from the internet" didn't really help either.
Many companies seemed to be in CeBIT because all the other companies were there too. Also many Asian companies were only searching for reseller/distributor or selling their cheap MP3-players, cases, memory cards and blank CD/DVD medias for consumers.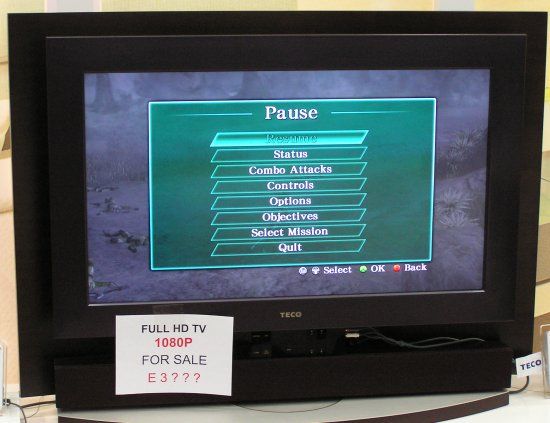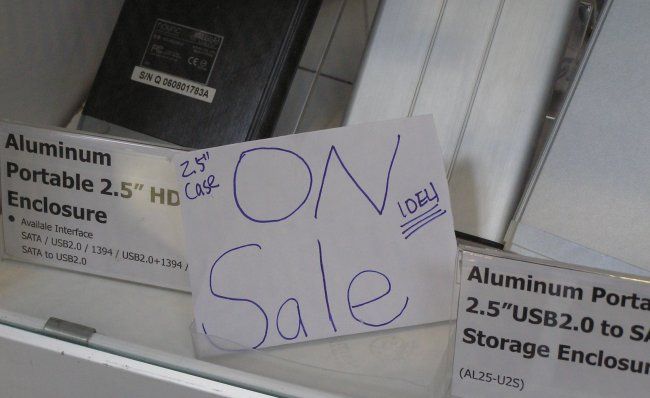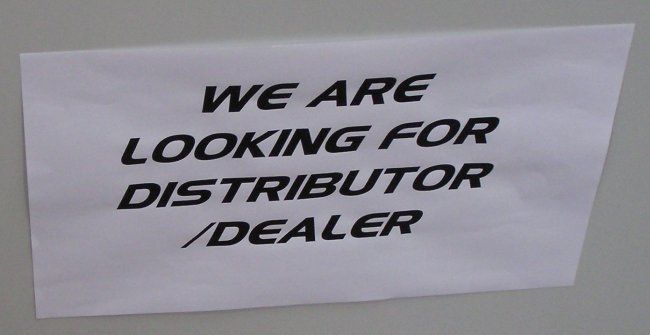 Luckily not all followed the same trend.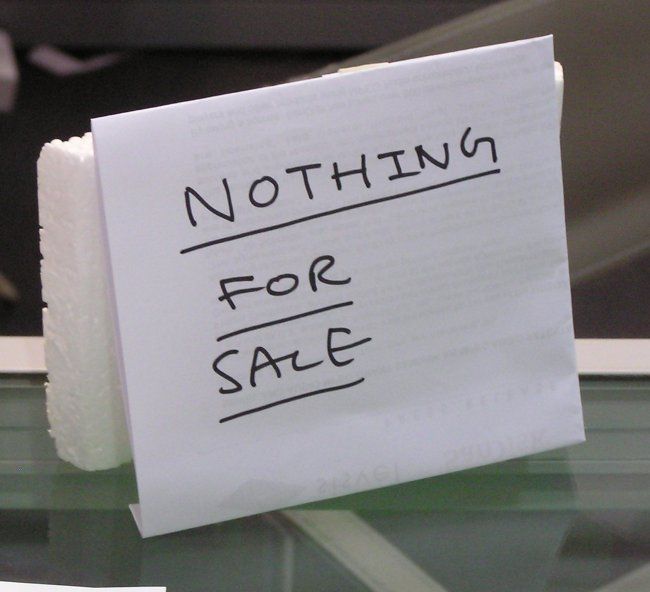 However, business seemed to be more important than consumers for many companies which is a great shame since positive corporate image has a big part in marketing and in building a brand.
On a few occasions consumers were lured in by using flashing and shiny stuff and a lot times the things the company offered only make you feel bad.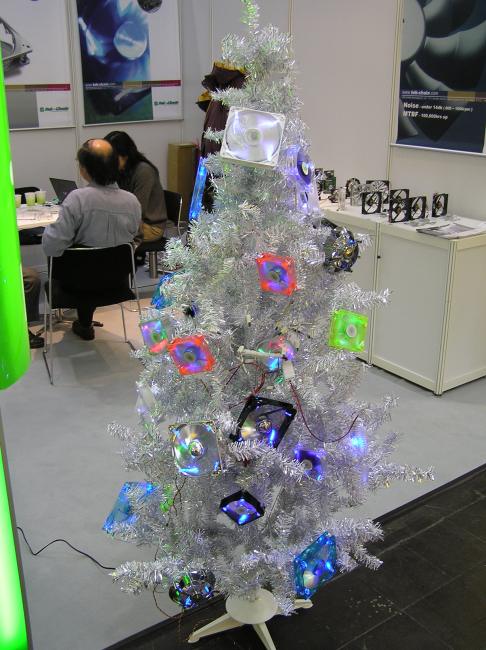 In my opinion there should be two separate CeBIT expos, one for consumer and one for companies. This way companies could focus more on the event itself and offer better experience to customers.