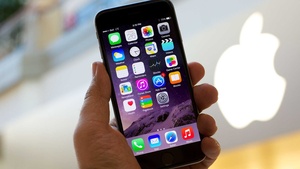 Cingular Wireless
, which is being re-branded as
AT&T
, recently set a date for the release of
Apple Computer Inc.
's much anticipated
iPhone
. The product will be released on 11th June, the carrier has confirmed. The date coincides with the start of
Apple
's Worldwide Developers Conference, which is set to be held in San Francisco.
There is also an ongoing debate on what network will carry the iPhone in Europe. Most bets haver been placed on
Vodafone
so far and industry insiders claim it is going that way. In the U.S., AT&T recently announced that it received over 1 million queries about the iPhone from eager consumers through a website set up to allow consumers to register interest.
Apple has said that it could possibly sell 10 million iPhones. The company has run in to some disputes since the gadget's MacWorld debut, including one with
Cisco Systems
over the use of the
"iPhone"
brand, used by Cisco subsidiary
Linksys
. Apple and Cisco came to an agreement allowing each to use the brand.
Source:
Pocket-Lint.co.uk