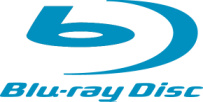 Fastmac
today announced the first
Blu-ray
optical drive upgrade for
Apple
's PowerBook, iBook & MacBook Pro computers. The new slimline, slot loading drive uses one of the fastest & most compatible Blu-ray mechanisms to provide up to 50 Gb of storage on 1 disk, without sacrificing compatibility with standard
DVD
&
CD
recordable media.
Fastmac's new Blu-ray slot loading drive gives photographers, videographers & musicians the ability to save anything, anywhere in the field, on location, in the studio, at work or at home. System administrators and database administrators can archive and retrieve large amounts of data on 1 convenient disk. And consumers can now watch today's latest HD content in true high definition with surround sound anytime & anywhere they happen to be.
"This new optical drive gives me the freedom to save anything, anywhere I happen to be with my new MacBook Pro,"
said
Edward Savio
, President of Fastmac Performance Upgrades, Inc.
"With this much storage capability, I was able to sort and backup my work on a per project basis."
Fastmac's Blu-ray optical drive upgrade is scheduled to ship within 10 days and is available for pre-order from
www.fastmac.com
for a special introductory price of $799.95. Each drive carries a 1 year warranty and a 30 day money back guarantee.
Source:
Press Release