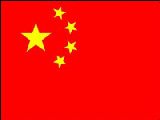 The Chinese government has moved to clamp down on so called Internet gaming addiction but limiting the number of hours that can underage gamer can play. The government hopes that by limiting the points that can be achieved after a given time, young gamers will be less motivated to continue playing. An under-18 gamer will earn less points after 3 hours of gameplay, and after 5 hours will earn none.
The gamer will also receive a warning instructing that he/she is now entering
"unhealthy game time"
. A recent report from the
China National Children's Centre
said that 13% of under-18s who used the web were addicted to online gaming. There is an estimated 17.8 million fee-paying gamers in China, about 20% of which are under 20 years old. A farther 10% are younger than 16.
Online game companies based in China have been given three months to install anti-addiction software. Last month, the Chinese authorities banned any new cyber cafes from opening this year in an effort to combat addiction. It has also set up a department, charged with monitoring the content of games.
Source:
BBC News