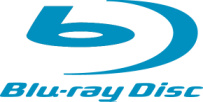 In the past month there have a been a couple of movies that have caused issues on standalone
HD-DVD
players such as "Children of Men" and the new NIN concert disc and now there are reports of playback issues on standalone
Blu-Ray
players for the animated movie/game "Dragon's Lair".
After the reports were made that some players could not play the game and other drives, including the
Playstation 3
were getting audio sync problems, Digital Leisure, the movie's publisher noted that that some players would be prone to playback issues.
"Due to the lack of Java standardization many players just aren't able to handle proper playback,"
said the company.
They also stated that the game would work on the following players guaranteed: The Samsung BD-P1000, Panasonic DMP-BD10, PowerDVD for the PC, Sony BDP-S1 and the PlayStation 3 (they could not replicate the audio sync issues reported).
If you do not have those players, then chances are you do not want to purchase this game yet until firmware updates enable BD-Java support in the players.
Source:
Joystiq