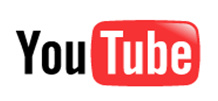 Google Inc.
Chief Executive Officer (CEO)
Eric Schmidt
revealed on Tuesday that
YouTube
is ready to roll out a tool that will allow content providers to automatically report acts of piracy on the popular video-sharing site. Schmidt said that the tool, dubbed as
"Claim Your Content"
, will squash accusations that the company tolerates piracy by allowing users to upload infringing material.
Of course, his comments were directed mainly at
Viacom Inc.
, which last month filed a $1 billion lawsuit against YouTube accusing the site of copyright infringement. The two have been involved in a war of words ever since about which entity the
Digital Millennium Copyright Act (DMCA)
provides more protection to in this case.
"As that product rolls out, the issue becomes moot,"
Schmidt said in response to questions from an interviewer's question about how the tool might affect the suit.
"We are automating that process to claim that content."
Microsoft Corp.
recently stopped taking new users for its
Soapbox
video sharing site until it improves anti-piracy measures.
Source:
Reuters